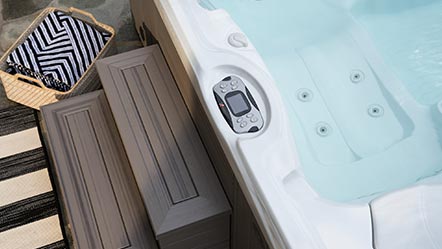 Hot Tub Steps
Safe and easy entry and exit from your hot tub. Our spa steps come in different varieties so you can match the design of your hot tub.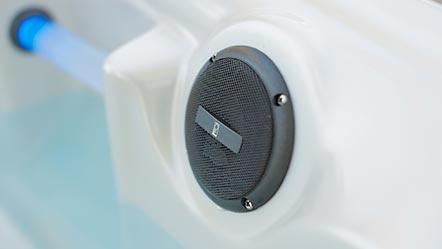 Entertainment Systems
Relax to your own personal music play list on one of our wireless music entertainment system choices.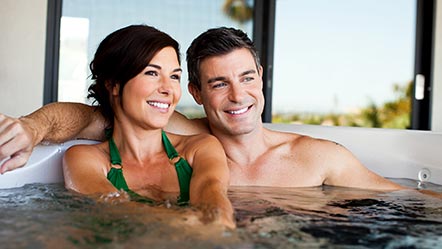 Maintenance & Water Care
Our efficient and simple hot tub water care systems make it easier than ever to keep the water in your hot tub fresh and crystal clear.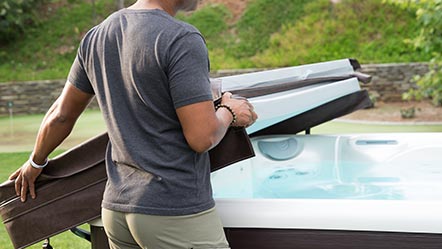 Covers & Lifters
A variety of cover lifter choices are available so you can choose the one that works best in your space.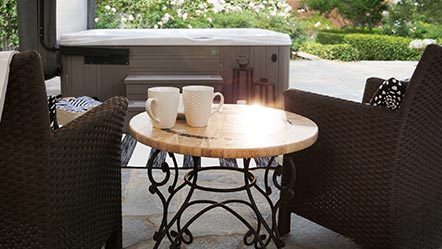 Spa Side Accessories
Bullfrog Spas offers outside the hot tub accessories such as umbrellas, pillows, spa steps, and railings.